Have you ever dreamed of riding along the beach or in the mountains?
At Ceibo Valley you will be able to ride along vast lengths of beaches or up into majestic mountains and look down into the valley.
Our Ceibo Valley Equestrian Center will be state of the art, with seventy-two stalls, a training ring, and ample pastures for your horse. We will offer horse boarding, riding lessons, and horse rentals for day rides with a local guide versed in the local flora, fauna, and history of the biological intricacies of Ecuador.
Imagine a day spent in nature, enjoying a gentle ride through the hills to Pajonal beach in beautiful Ecuador.  Riders can choose between traveling the short distance to the beach to enjoy the 20 kilometers of unspoiled beaches or riding on one of the many trails throughout the 650-acre nature reserve.  If you prefer, ride in our events arena located right behind the stables.
Whether you are an absolute beginner or experienced show rider you will be able to enjoy horses to the fullest here.  Our grooms can prepare your horse for you if desired or you can spend the day grooming and enjoying your horse or one of ours.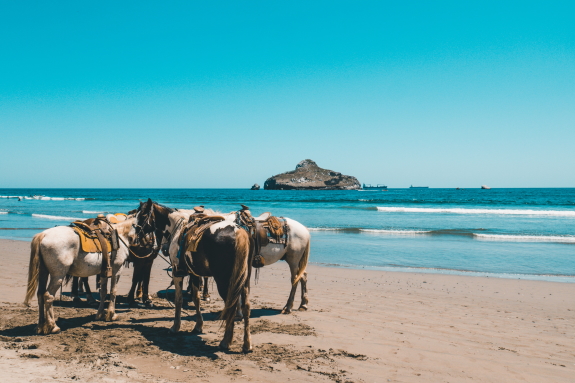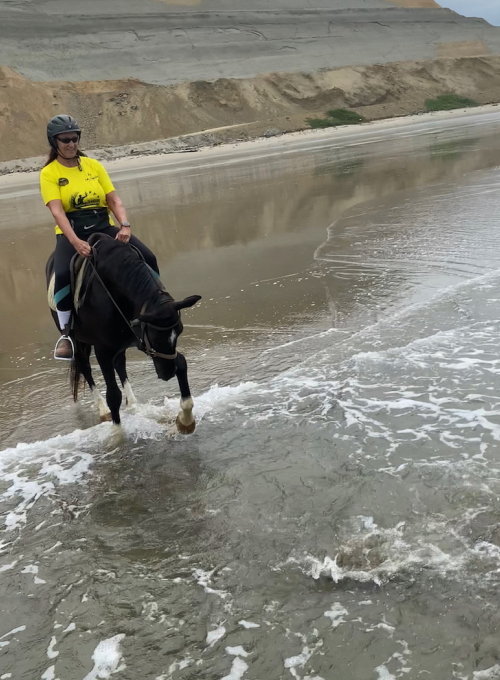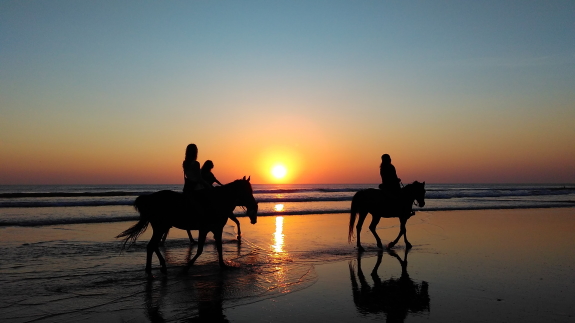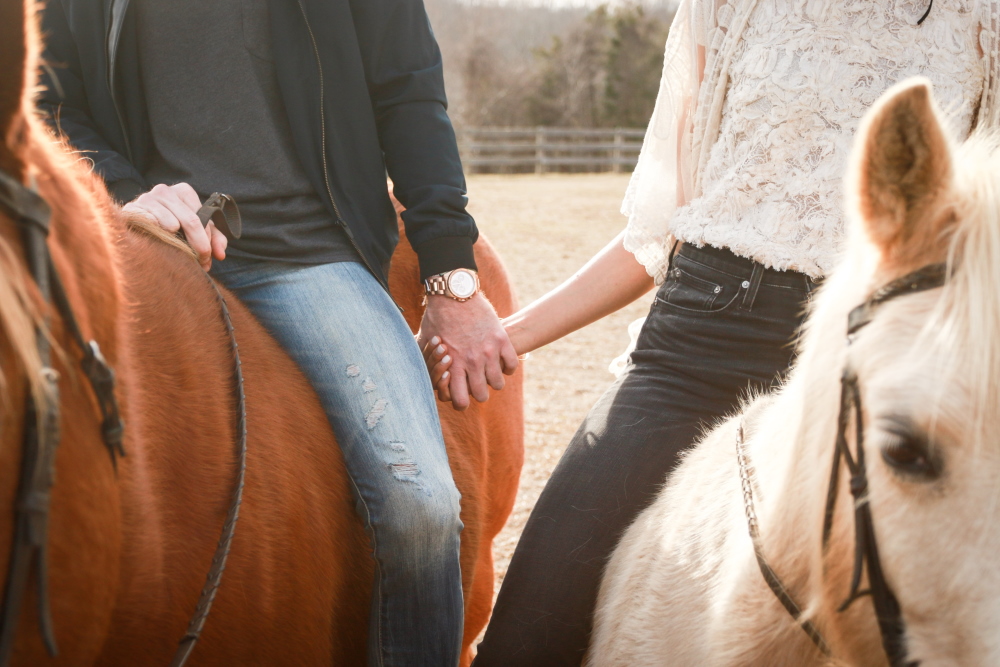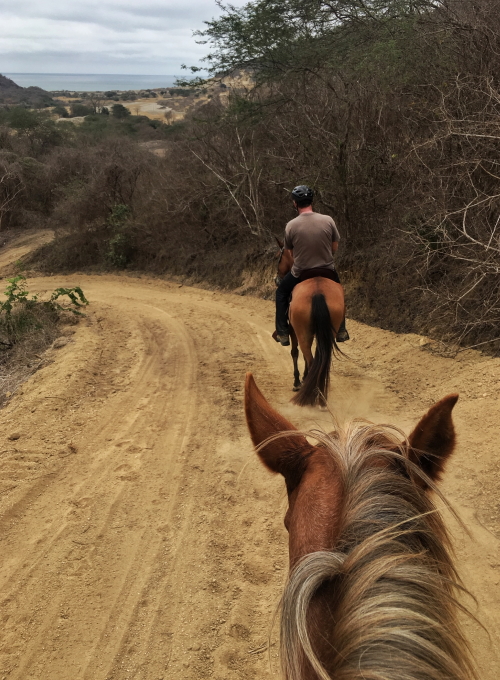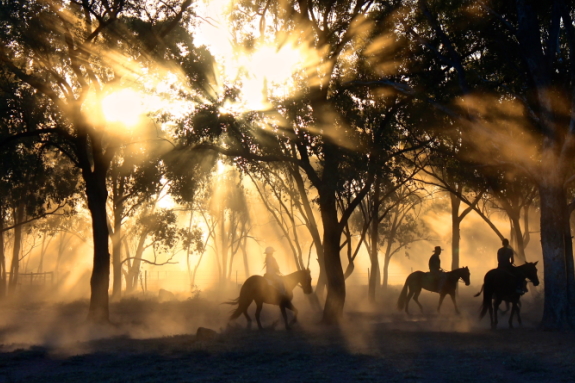 Advanced disciplines
If you are interested in more than trail riding you can learn or perfect your jumping, dressage, eventing, western riding or the discipline of your choice. Or learn to ride and show the gaited Paso Fino horses!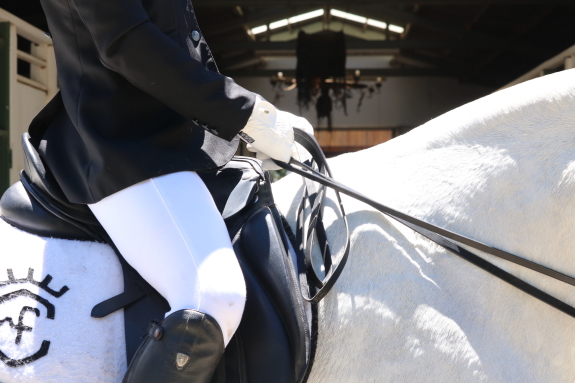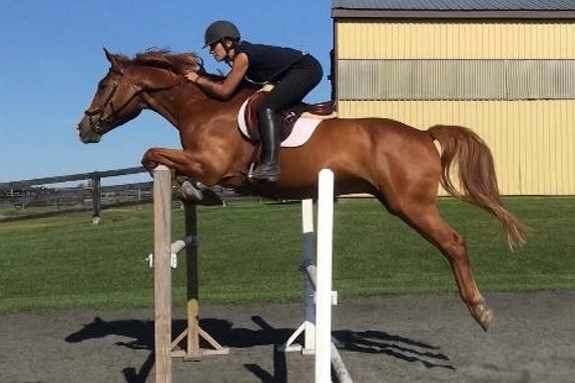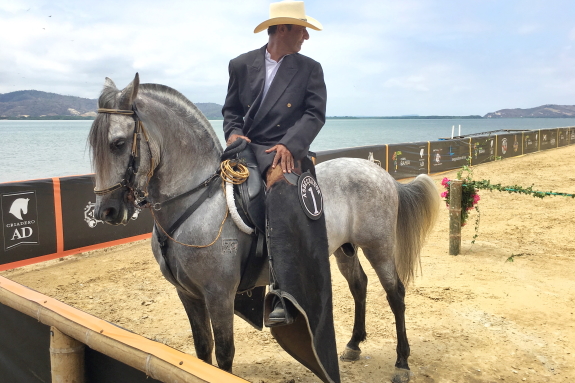 The horse owner will appreciate the professional facilities and care available at the planned Equestrian Center, and year-round riding in the beautiful climate of Ecuador.
50 acres of pastures, covered arena, training areas and stables
Professional trainers and instructors
Specialized intensive instructional clinics for all ages
Full-service boarding
Event Arena
Resident Administrator, Vet and Grooms to ensure a presence of qualified personnel on site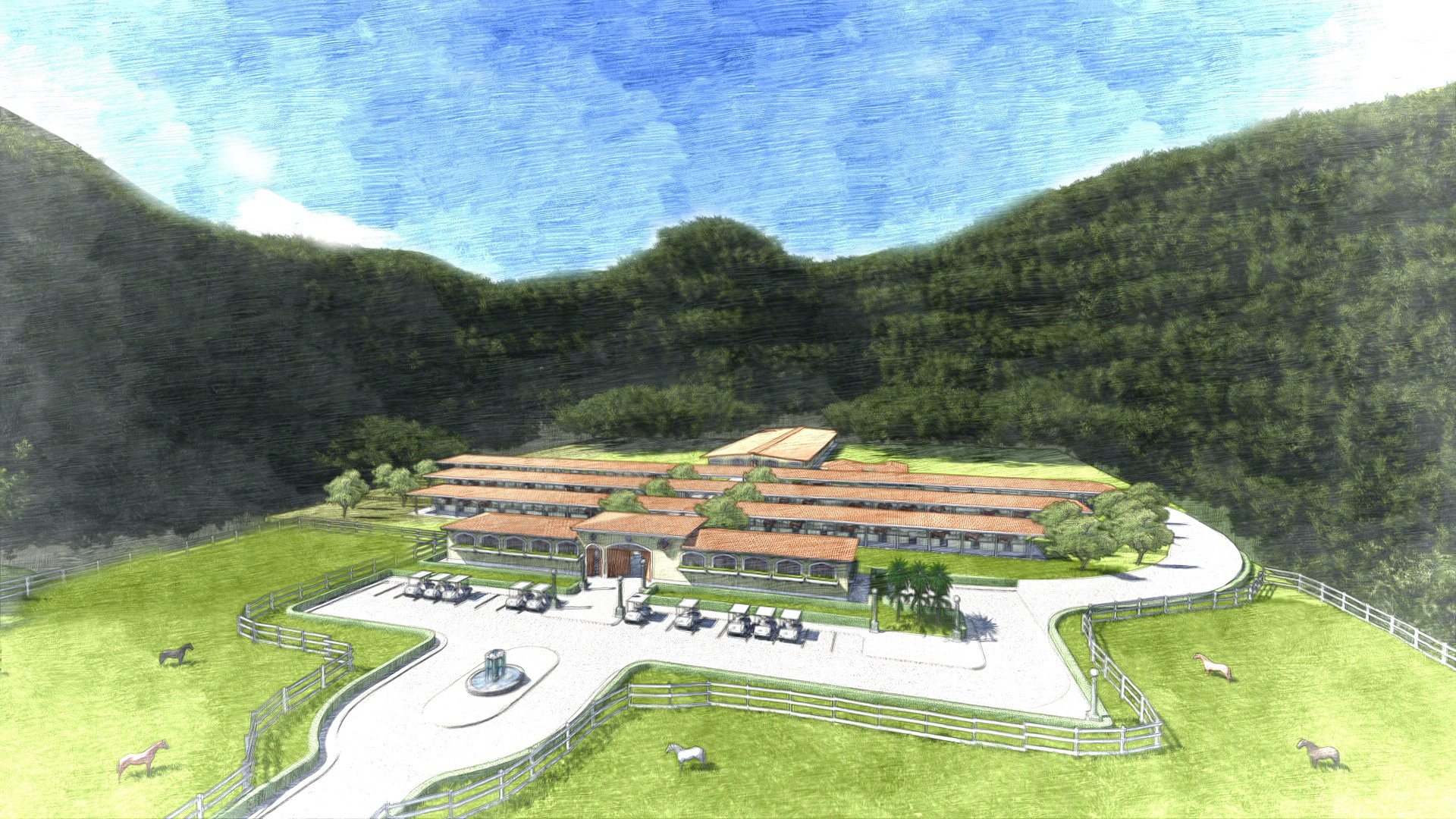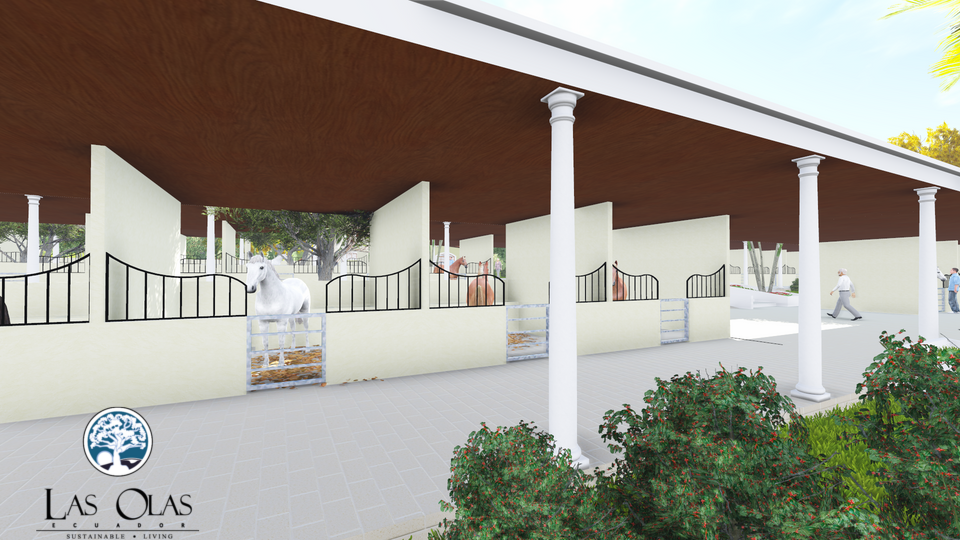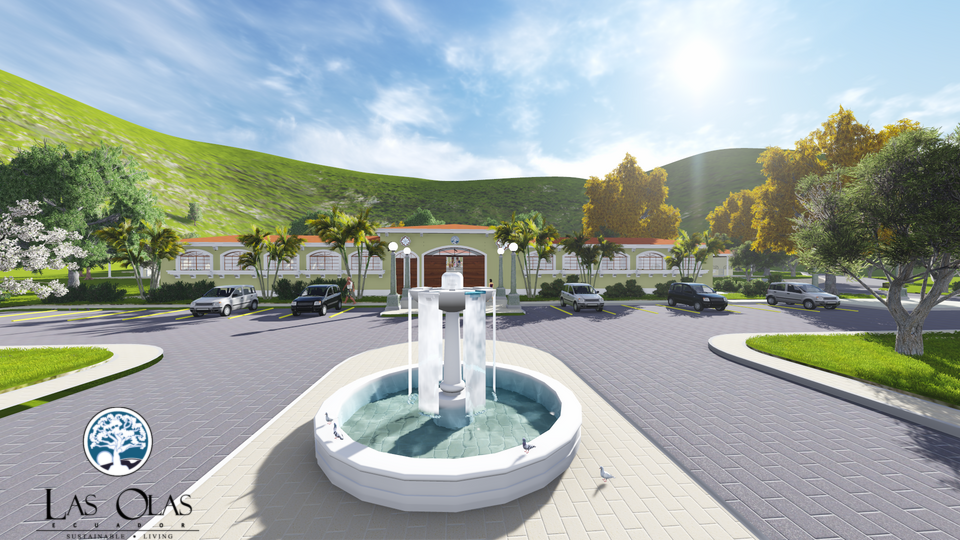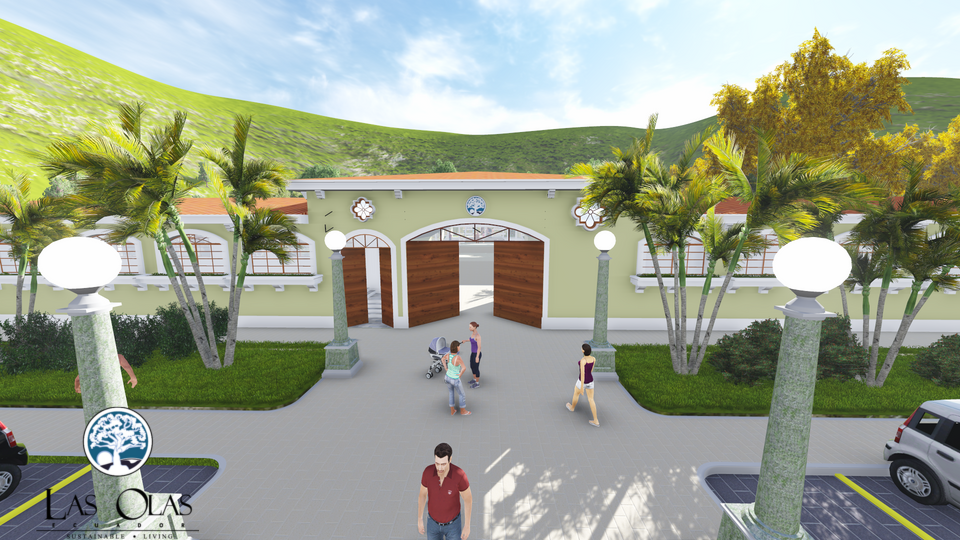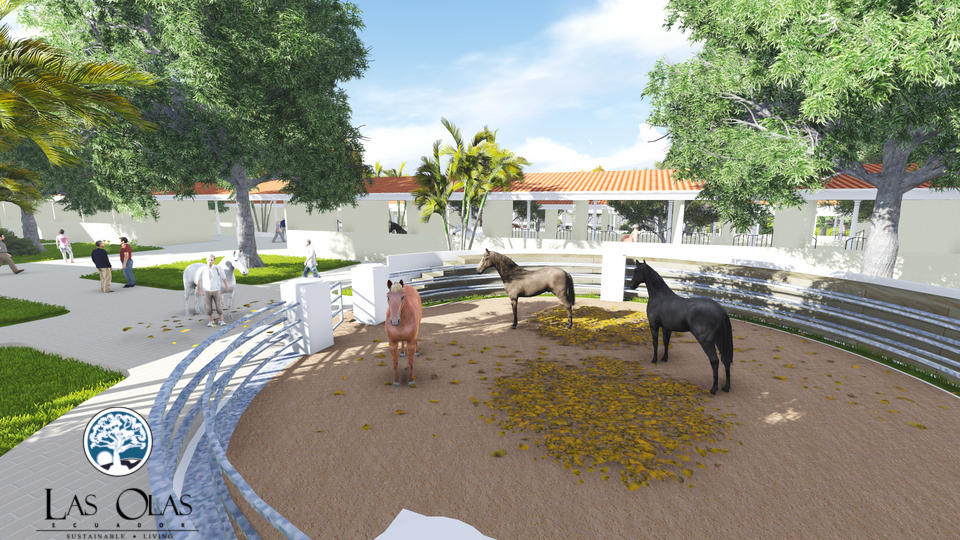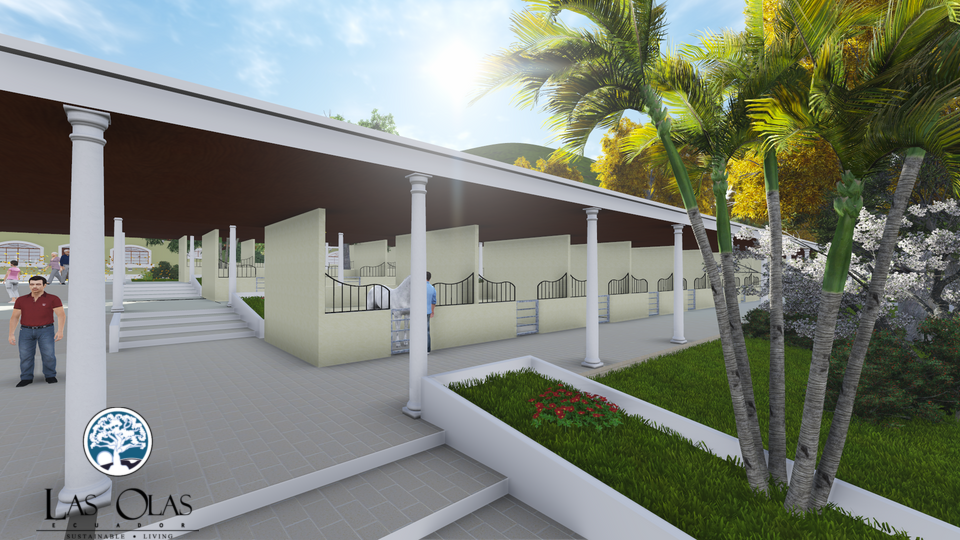 View our other amenities
Ceibo Valley Golf Course
Lisa Sharpe
2023-03-05T15:49:34-05:00